Direct Mail, Print Ads and Email
To create advertising piece that would be utilized by hospitals who owned the Magellan Robotic Systems, to enable the hospitals to market to their patient and doctor base.
Print ads, direct mail postcards, email banners
Working with a marketing specialist, we created pieces to be used by hospitals with the Magellan Robotic System for advertising.
Fillable print ads in color and black and white.
Fillable / customizable direct mail postcards.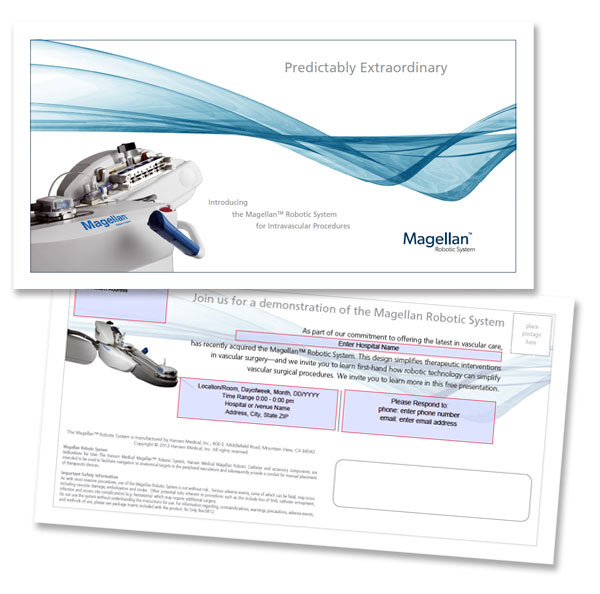 Email headers for email marketing.