Booklet design and production, extensive photo retouching and recolorizing, pattern design and repeat finalization for overseas production
In a fast paced small apparel manufacturer's design room, filling in for the Art Director on maternity leave, I performed extensive photo retouching and designing the season's "look book", assisted other design room members with email and network issues. Finalized pattern prints and repeats and linesheets.
TART Collections 36 page 6x6 look book.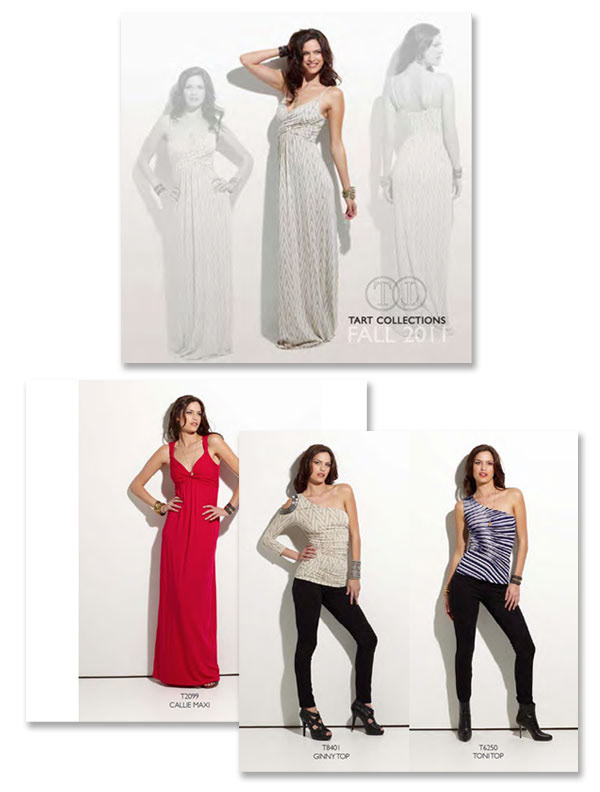 Performed extensive photo retouching and recoloring for website and line sheets showing all color options.
Designed and finalized detailed pattern repeats to be sent overseas for production. Performed approvals of yardage. Repeats had to be perfectly aligned in order to be produced into yardage. Note: the stripe below is shown in a garment above.