SunPower Office 365 global launch
SunPower Office 365 Quick Start Guide – SunPower was launching Office 365 to it's global workforce. Each region was set to go-live at a different date. The Quick Start Guide was developed to give each user a handy reference but could be printed in bulk and didn't have time sensitive information included.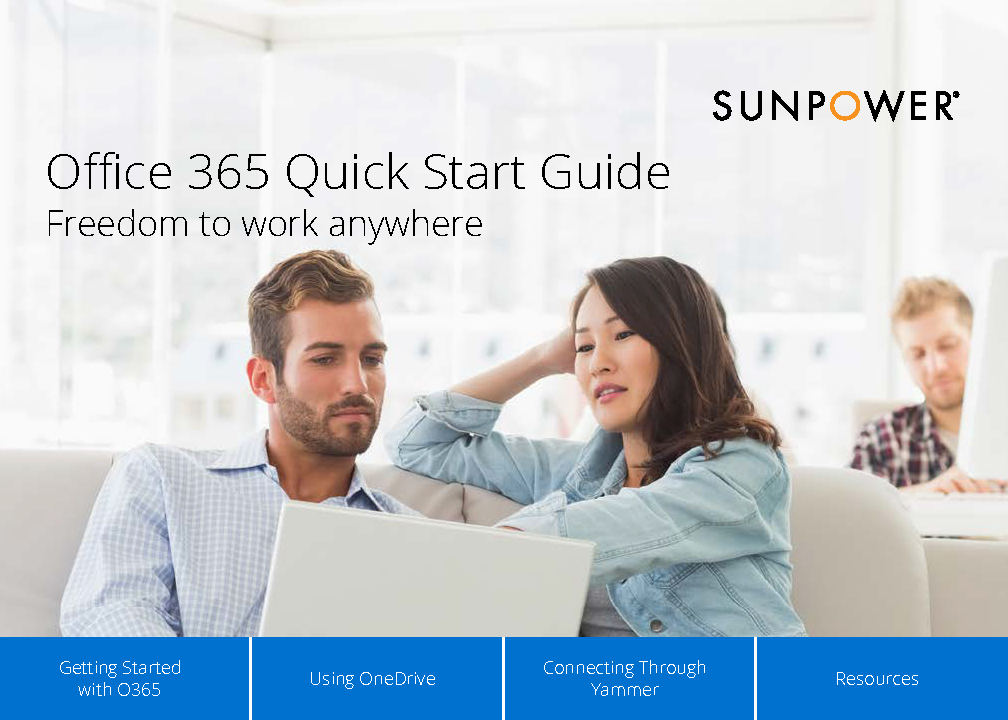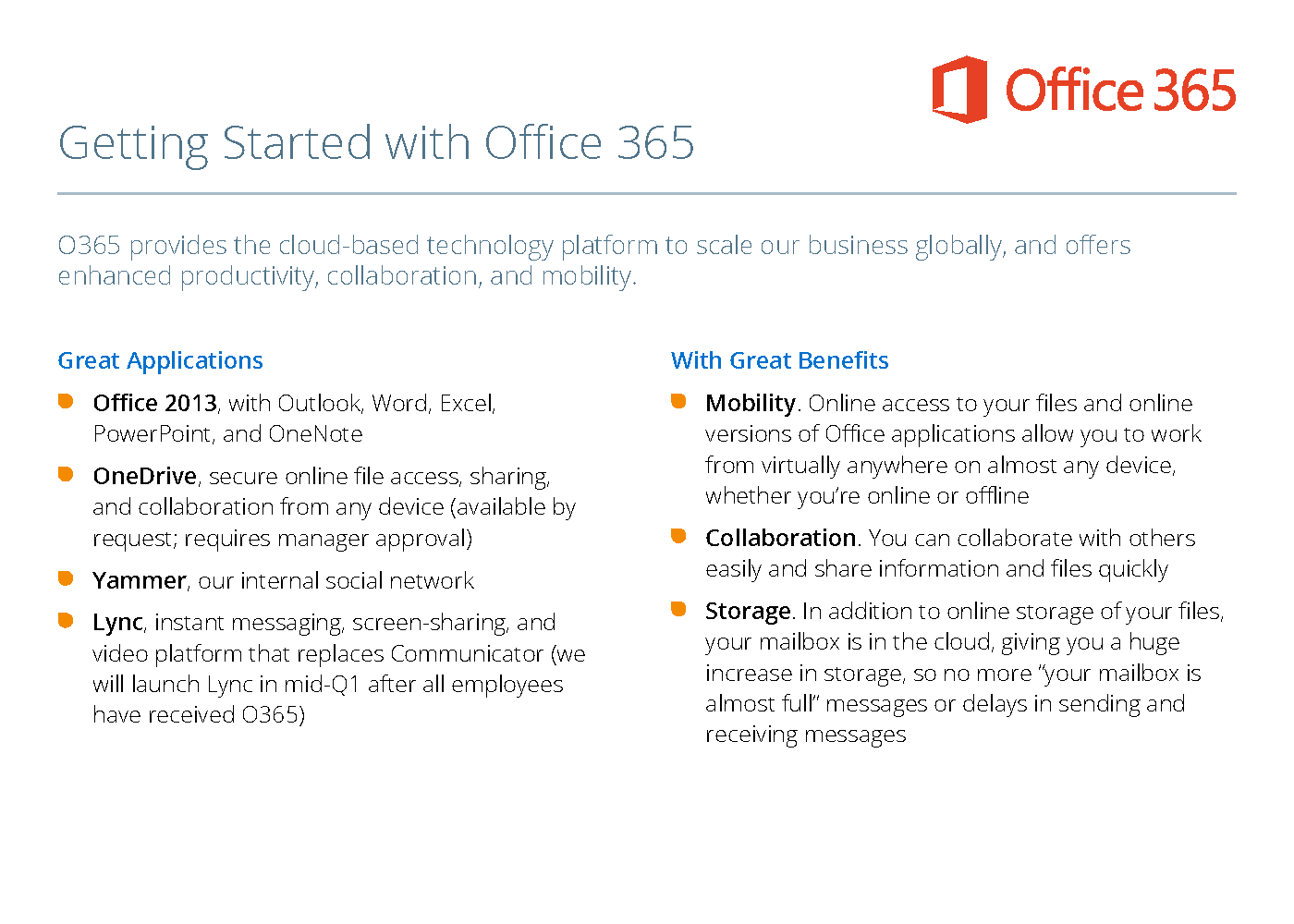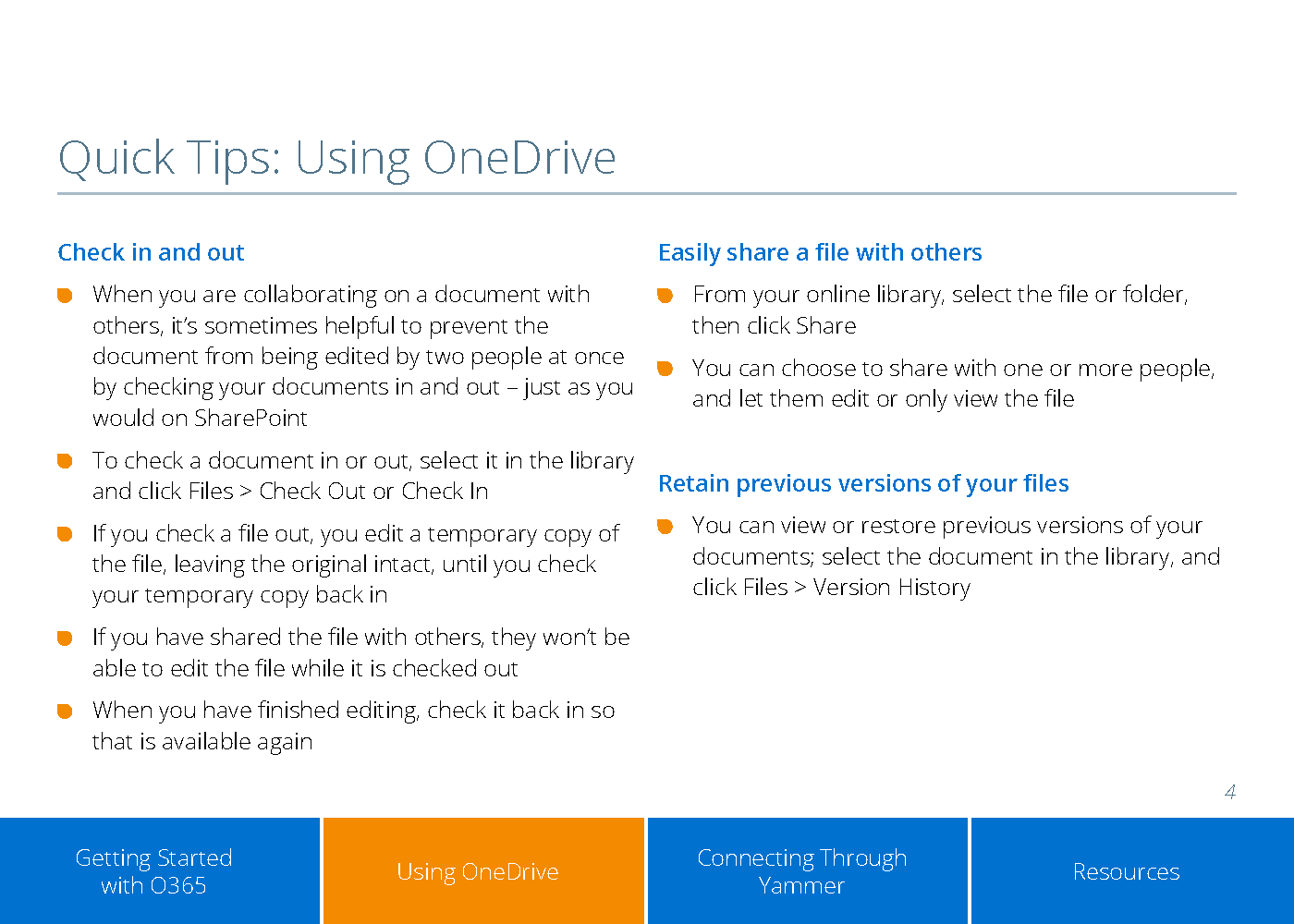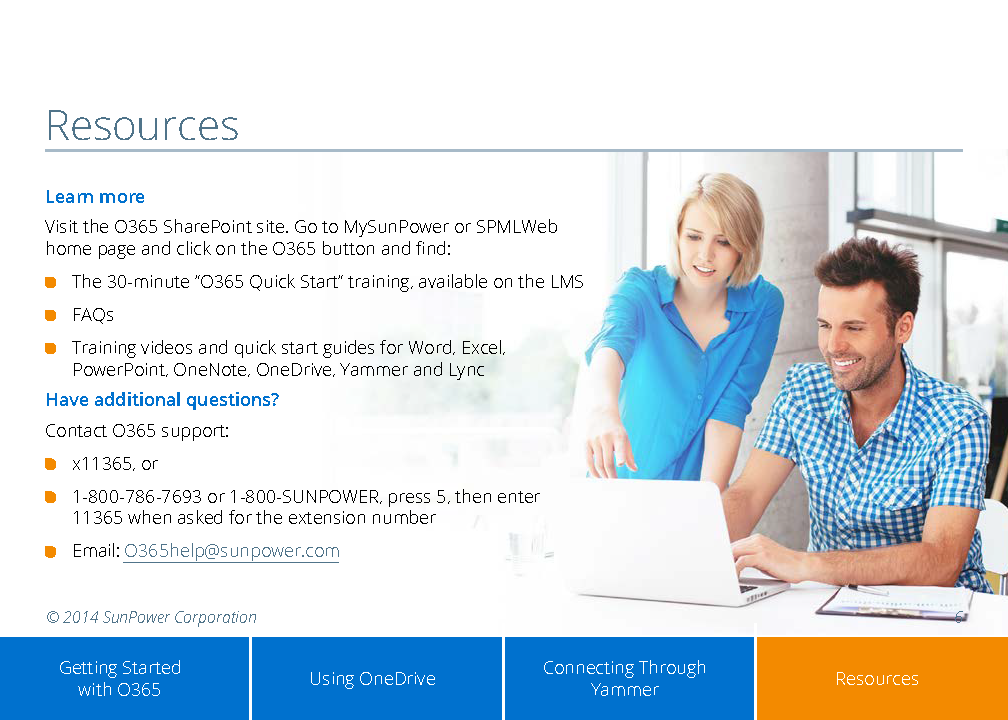 SunPower Office 365 Rollout poster - Posters were placed in regional offices. Branding matched the Quick Start Guide and other online communications.