VMware User Experience
VMware was working in earnest to switch to a virtual online learning and accreditation system. There were many diverse parts. My VP client needed to present her ideas to her peers and the executive leadership team in a concise and quick manner.
VMware User Experience: To provide my client with a snapshot of the future of their accreditation and learning environment.  I worked with product vendors, conducted Stakeholder interviews and evaluated current systems, with my findings from this research I provided my client with visuals which demonstrated, at a high-level, how their new system would look. I prepared user stories for my client which included stories from a users perspective and from a management perspective.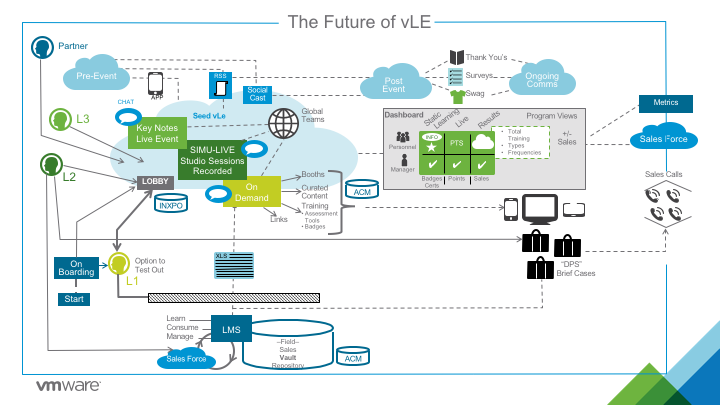 VMware – vLE User Stories